Print on demand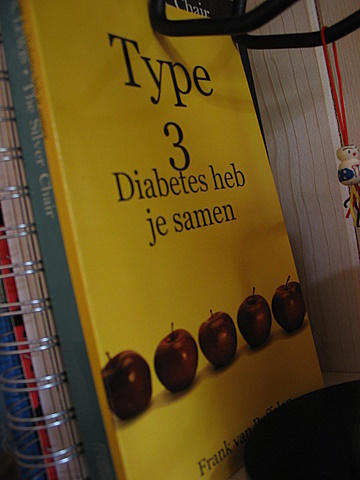 I also host a website in Dutch on having a partner with diabetes. I used to write a monhtly column there, but stopped writing them because of a lack of inspiration.

Recently I discovered the posibility to publish your own book using Lulu. You upload your text, decide in what format to print it, set a price and off you go on your way to the bestseller lists.

I used my columns to test it. As it turns out, 31 columns of about 400 words each is not nearly enough to fill even a 100 page pocket book. In fact it leave over 30 pages empty. I guess I'd better find some inspiration, before trying to sell the book to anyone.