Usable socks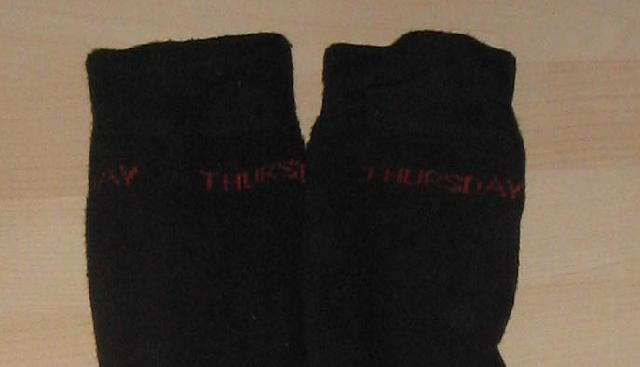 It's a bit hard to spot, but these socks actually say THURSDAY. Obviously, I have six other pairs of socks for the other days.
The benefits are:
-You can sneak a peek during meetings if you forget what day it is.
-You're never left with the 'single sock problem'.
-You can make StutterShutter stories about them.