Chocolate Vesuvio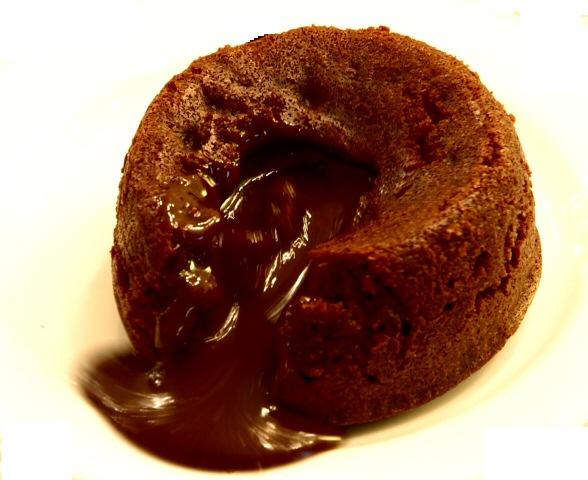 We first tasted this delicious dessert in Tuscany. To us it looked like a little chocolate volcano. The outside is crispy and the chocolate inside is hot and fluid. When you cut the cake, the chocolate flows out of it like lava.

Want to try? Here is the recipe. It is very easy; it just takes some time:

Ingredients for about eight cakes:

250 grams butter

5 eggs

5 egg yolks

125 grams sugar

250 dark chocolate

50 grams flour

Preparation (Start the day before!):

Put the eggs, yolks and sugar in a bowl and stir until you have a light mixture.

Melt the chocolate with the butter.

Carefully stir the melted chocolate butter into the egg mixture until you have a smooth homogeneous mixture.

Mix the flour with the chocolate mixture.

Oil eight small baking moulds and put the mixture in the moulds. Place them in the refrigerator for at least 24 hours!

Baking:

Preheat the oven until 180°C and place the moulds in the oven for about 15 minutes.

Take the cakes out of the oven when they look dry outside and the chocolate inside is rising.

Carefully loosen the cakes from the moulds and turn the cakes upside down on a plate.